Stan Mahler Has a fantastic smooth western music voice and is pretty captavating take a listen. See more about Stan on his official website. http://stanmahler.20m.com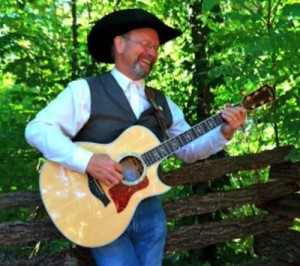 Born in Haskell, Texas and now living in Olney, Texas, Stan Mahler has cowboyed a little and still raises a few cows with his brother, Mike. He has performed his music from the Big Bend country to the corners of Texas and New Mexico. He also a member of the Western Music Association, Academy of Western Music and the Cowtown Opry located in the historic Fort Worth Stockyards in Fort Worth, Texas. Stan has shared the stage with western artists like Leon Rausch, Don Edwards, Waddie Mitchell, R. W. Hampton, Dan Roberts, Jeff Gore, Royce Smithey, Judy James, and let's not forget Devon Dawson,the singing voice of Jessie the Yodelin Cowgirl in Toy Story II, the Outlaw Jessie Robertson. Can't forget my cowboy and cowgirl poets, Lanny Joe Burnett , Teresa Burleson and Chris Isaacs. Stan's powerful tenor voice and yodeling talent makes him a sure fire hit with every audience as he sings about the history and lifestyle of the West.
Stan Mahler Sonoras Death Row Western Music Cowboy Song – Performed at the Fort Worth Stock Show Campfire Stories show January 30 of 2014.